Facias, Soffits & Gutters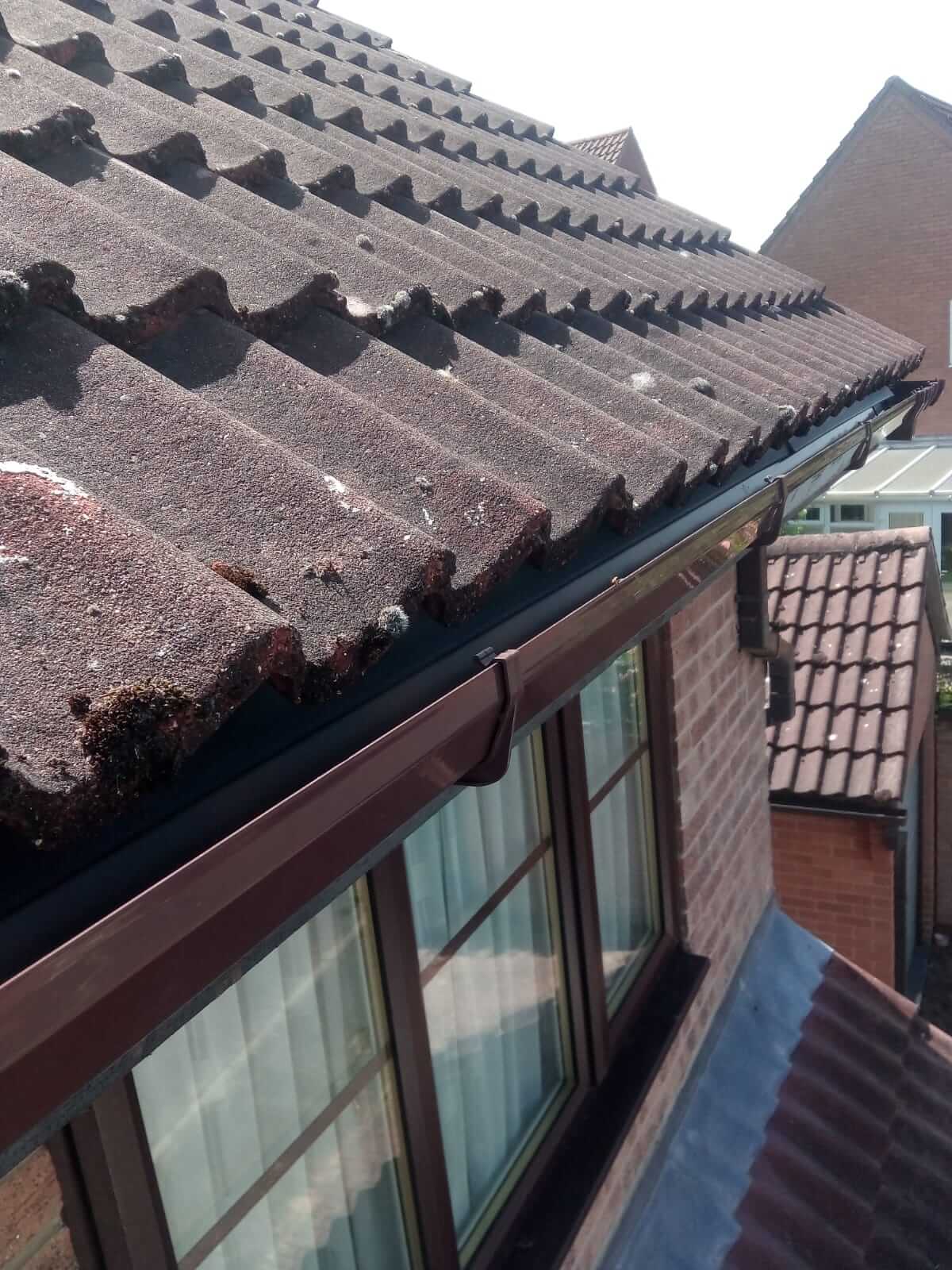 Gutter Repairs Cambridge

The source of any guttering issues could potentially be from a blockage or adverse weather conditions – we know that we sound like a broken record when it comes to weather damage, but it's very true! – so the gutter repairs we would carry out include cleaning up the current guttering and trying to avoid replacement where possible; if replacing is not an option, we can fit new gutters and downpipes as required.
Facias And Soffits Cambridge
Installing facias and soffits can really make your home look fresh and stylish, not to mention provide you with many maintenance-free years ahead. As a roofer Cambridge can depend on for help with all types of roof maintenance, we can replace and install these for you.
To find out more about facias and soffits installation, as well as the guttering repairs Cambridge Roofing Repairs carry out, please call us on 01223 631991, or fill in the contact form on this page and we will contact you back ASAP.
Have Any Question?
Send Message
Why choose Cambridge Roofing Repairs?
Flexible
We work around you and at your convinience
Quality Material
We only use the best quality materials that will last long for our clients
Made to last
All work we carry out is made to last and is never a quick fix due to the nature of work.
Fully Insured
We are fully insured and have a 500 million pounds public liability.
Satisfaction
We have lots of happy customers over the years and testimonials.
Roof Replacement
We can sometimes give our clients the oppurtunity to just replace materials.
Guarantee
We offer a 10 year gurantee on all our work carried out by us and materials used.
Get Your Roofing Project Started Today!
RELATED SERVICES
New Roofing
For clay, tiled, and slate roofs of the highest quality, choose the experts at Cambridge Roofing Repairs.
Cladding
Low maintenance weatherboard with a natural and beautiful texture,  HardiePlank® fibre cement cladding.
Roof Repairs
There is never a "convenient" time for your roof to develop damage, don't panic because if you need a roof repair call Cambridge Roofing Repairs.
Flat roofing
One of the roofing services we offer is both the repairs and maintenance of flat roofs. This could be a temporary solution or a long-term option.
Facias, Soffits, Guttering & UPVC
Facias and soffits can really make your home look fresh and stylish, and any guttering issues could potentially be blockage.
Chimney Repairs
Having problems with your chimney and need someone to repair it? We will be on call and happy to help with any fixes that your chimney requires.